Contents
ISSUE ONE 1998/99
From the Editor's Desk

We Have Met the Alien and He Is Us: Exploring the mysterious world of H.-R. Giger,
by James Cowan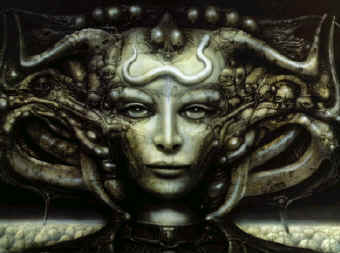 A Window Into the Soul: Interview with Melbourne
Visionary artist Felix Tuszynski, by Piotr Listkiewicz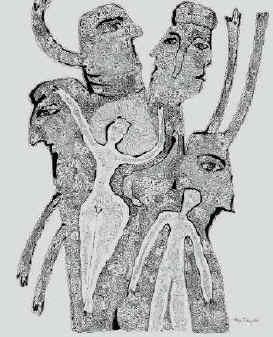 Tom McKee: Master of
Mischievous Freudian Feasts, by Sandra Fairthorne
Painting with Light:
Brigid Marlin learns the Mische Technique with Ernst Fuchs in Vienna
Stargazing with the Masterclass: An interview with Viennese artist DE ES Schwertberger,
by Damian Michaels
In the Studio: A visit with Australian
Symbolist Wayne Viney, by Damian Michaels
Inside Out: The Visionary
Obsessions of Malcolm McKesson, by Tony Thorne
Book Reviews: A look at three
highly recommended books
Exhibition Review: "Magic Realism" at the Australian Galleries

ISSUE 2 OUT IN NOVEMBER 1999!

A decision has been made to push the release date for issue 2 from June forward
to November this year.

The three main featured articles for this second issue were far longer than anticipated and too good to edit down. We have decided to expand this second issue from 32 pages to 64 pages. This is double the size of the first issue and gives our readership more value for money.

FEATURED IN ART VISIONARY ISSUE 2

Laurie Lipton: The Unbearable Brightness of Being Laurie Lipton. Written by Tony Thorne.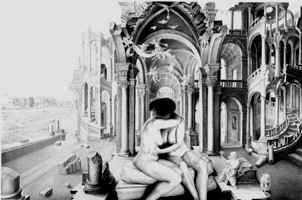 Beksinski: Artist Cultivating Technology.Written by Piotr Nyczek


The French Connection: Damian Michaels Interviews Ody Saban and
Jean-Pierre Nadau in Paris.

Dominic Ryan: (still untitled) Interview / article.
Conducted by Sandra Fairthorne.
In The Studio: Damian Michaels visits two important Australian artists' studios, Paul Freeman and Stephen Armstrong.

James Gleeson: Fire and Shaddow. Interview. Conducted by Nevill Drury and Anna Voigt.


James Davis: (still untitled) Article written by Damian Michaels.

Tito Salomoni: American Surrealist. Article written by Louis Schutz.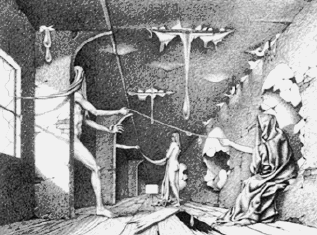 (still untitled) Feature article about Aboriginal Art as Visionary Art. Written by Nicolas Rothwell.

Davor: (still untitled) Interview / Article. By Laurent Danchin.

John McQuirk: (still untitled) Interview / Article. By Damian Michaels.

Stephen Kasner: (still untitled) Interview. Conducted by Martin McIntosh.
Erik Heyninck: Interview. Conducted by Damian Michaels
Olga Spiegel: The Night Painter. Article written by Marian Betancourt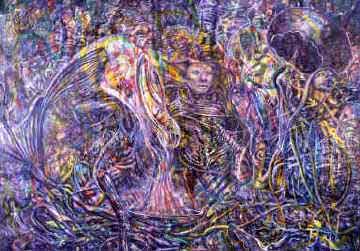 REVIEWS IN ART VISIONARY ISSUE 2

Magazine Reviews:

Raw Vision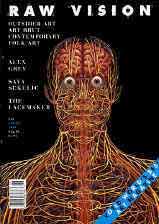 Juxtapoz

Book Reviews:

The Fantastic Art of Beksinski: By Zdzislaw Beksinski
(Morpheus Internationl).

Michael Fuchs: Self Published Catalogue.

Labyrinths: The Art of Erik Heyninck (Castalia)

Wolfgang Hutter, Malerei und Graphik (Hochschule für Angewandte Kunst in Wien Ausstellungszentrum Heiligenkreuzerhof)

WWW HR Giger.com (Taschen)

...more to come...

[Home] [Editorial] [Contents] [Submissions] [Subscriptions] [Links]